Pebble
Lifetime Warranty included
Free Shipping on orders above $185
30 day Return on non-customized item
Serene Power
Some routines feed our anxiety
Like leashing our smartphone for fear of running out of battery.
We agitate ourselves with cables too short,
Plugs that don't fit and chargers that go missing.
Now is the time to put down your phone,
Let it charge with graceful simplicity.
Enjoy meditative silence or listen to your favorite tune,
And get your calls done without picking up the phone.
All through the concealed high-end Bluetooth audio.
Now is the time for Pebble.
Material power
Don't scramble for that charging cable ever again. Just place your phone on your Pebble and it automatically starts charging. When you're up for your next errand, your phone is fully powered up and ready to go.
Rich textured sound
Hear the natural difference! Wood and marble have unique acoustic properties. So we built into them a high-end 360
°

audio and microphone system with an embedded equalizer, echo and background noise cancellation and CSR Apt-X sound optimization.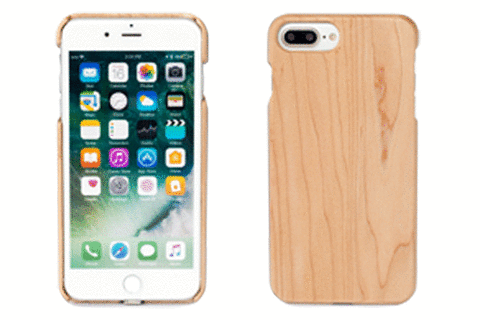 Optimized for latest iPhones
Our solid premium wood protection shell makes wireless charging possible on latest iPhones. Its minimal yet encompassing design also provides robust protection to your phone.
Minimal and essential
The single block of artisanally crafted wood or marble is stunningly essential. It will make a great addition to any discerning home or office environment.
Lifetime Warranty included
Free Shipping on orders above $185
30 day Return on non-customized item
Pebble
US$ 159 Wood / US$189 Marble / Lifetime Warranty
Smartphone wireless charger crafted from single piece of premium wood or marble. Also includes a high end Bluetooth speaker for hands-free calls & music.
TODAY ONLY: includes the free wireless charging case for iPhone ($39 value)
Frequently Asked Questions
The Pebble works through induction technology: when a compatible phone comes in direct contact with the Pebble, there is an energy transfer. The Pebble needs to be plugged at all times through a USB cable and power adapter (both provided)
Recent iPhones (6 and later) are supported but require a minimalist receiver case (bundled as an option with Pebble purchase).
Only certain handsets are compatible with Qi induction charging.
Recent iPhones are supported but require a minimalist wooden case which we bundle with the Pebble purchase. This is why we need to know your handset model at purchase.
The induction technology used in Orée Pebble is based on a standard called Qi. The following phones either carry the technology or support it by placing a QI sticker (sold separately) inside the phone back cover
Phones that carry induction charging technology
Google Nexus 4, 5, 6, 7 (2013 edition), 9
Samsung Galaxy S6, S6 Edge
Nokia Lumia 830, 920, 928, 929, 1020, 1520
LG Lucid 2, Lucid 3
Phones that can carry a Qi sticker inside back cover (sold separately)Samsung: Galaxy S3, S4, S5, Note 2, Note 3, Note 4
Nokia: Lumia 820, 822, 925
The Pebble is not a power bank but it is powered by a micro-USB cable that can be plugged into a computer instead of the plug adapter provided when you're traveling.
Performance tests conducted on phones equipped with wireless induction charging technology have shown no negative impact on battery performance and lifecycle.
Time for a full charge via the Pebble 1 or 2 is typically 15 to 25% longer than for standard plug charging but the idea is that you don't do full charges anymore: your phone is just charged whenever you're ready to go out and about.
Diameter: 9.8 cms
Height: 4.2 cms
We ship worldwide.
We offer standard shipping for free on orders above $185.
For orders below that value, we charge a flat standard shipping fee of $15.
Order preparation is less than 5 business days and standard shipping is another 5 to 7 business days depending on the country.
Express order preparation and delivery is available as a premium option at checkout.